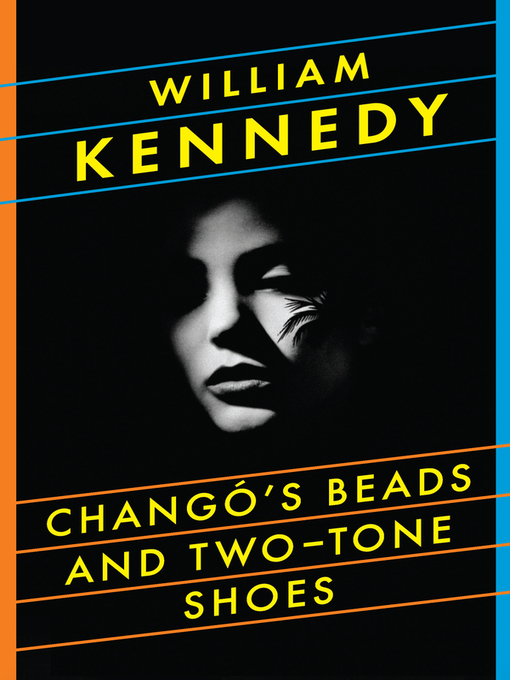 Chango's Beads and Two-Tone Shoes by William Kennedy
Between The Paris Wife, other books about Hemingway's matrimonial adventures, and Woody Allen's film Midnight in Paris, there's recently been a minor outburst of cultural fascination with Hemingway-the-man. For readers who haven't yet slaked their thirst, I have another work for you to consider: William Kennedy's Chango's Beads and Two-Tone Shoes.
The novel's broken into three sections. A brief introductory scene focuses on Albany, New York in 1936, and features Bing Crosby along with several of the book's main cast. The brief scene manages to be simultaneously charming and disturbing; Kennedy captures the era's complicated racial politics and their effects on personal interactions with a quick song and some snappy dialogue.
From there, the book quickly moves to Cuba in 1957. The young boy awoken by Bing Crosby's voice in the first section has become Daniel Quinn, a new journalist who lands smack in the middle of the Cuban revolution. After meeting Hemingway and beautiful, revolutionary Renata in a bar, Quinn's drawn deeply into a bewitching world of Santeria, gun running, Cuban jazz, and danger – he even interviews Castro.
This heady atmosphere breaks briefly at a crisis point, when Kennedy abruptly shifts the action back to Albany in 1968. Quinn's returned after some unnamed tragedy in Cuba. Racial tensions are coming to a head in the city in the wake of Robert Kennedy's assassination. As tensions erupt in one night of violence, Quinn is once again drawn into the heat of the action.


Themes of Santeria, jazz and revolution pull the reader through the novel at a relentless pace. Beyond the three sections mentioned above, Kennedy doesn't break the action into any chapters to give readers time to pause and digest. By the end of the novel it's clear - whatever Hemingway might have had to say about concise, uncomplicated writing, that sort of narrative no longer captures a world as complex as ours. Chango's Beads and Two-Tone Shoes is recommended to those who love the idea of Hemingway more than his writing, as well as anyone with a passion for music history, revolution and atmospheric novels.
This review appeared in The Stratford Gazette on February 9th. Written by Shauna Thomas, Librarian.